Assistive devices are items that you can install or use to prevent falls and help you stay independent.
Click on the examples below to learn more:
Grab bars should be installed in places where you may lose your balance. They should be installed by a professional to ensure they are at the correct level and properly attached to the wall. The National Association of Home Builders (NAHB) has Certified Aging-In-Place Specialists (under Designation: Select CAPS and under State choose WI or call the NAHB at 800-368-5242) who work in many communities. If you can't find a certified professional, check with your local county or tribal aging unit or Aging & Disability Resource Center. Grab bars should be installed: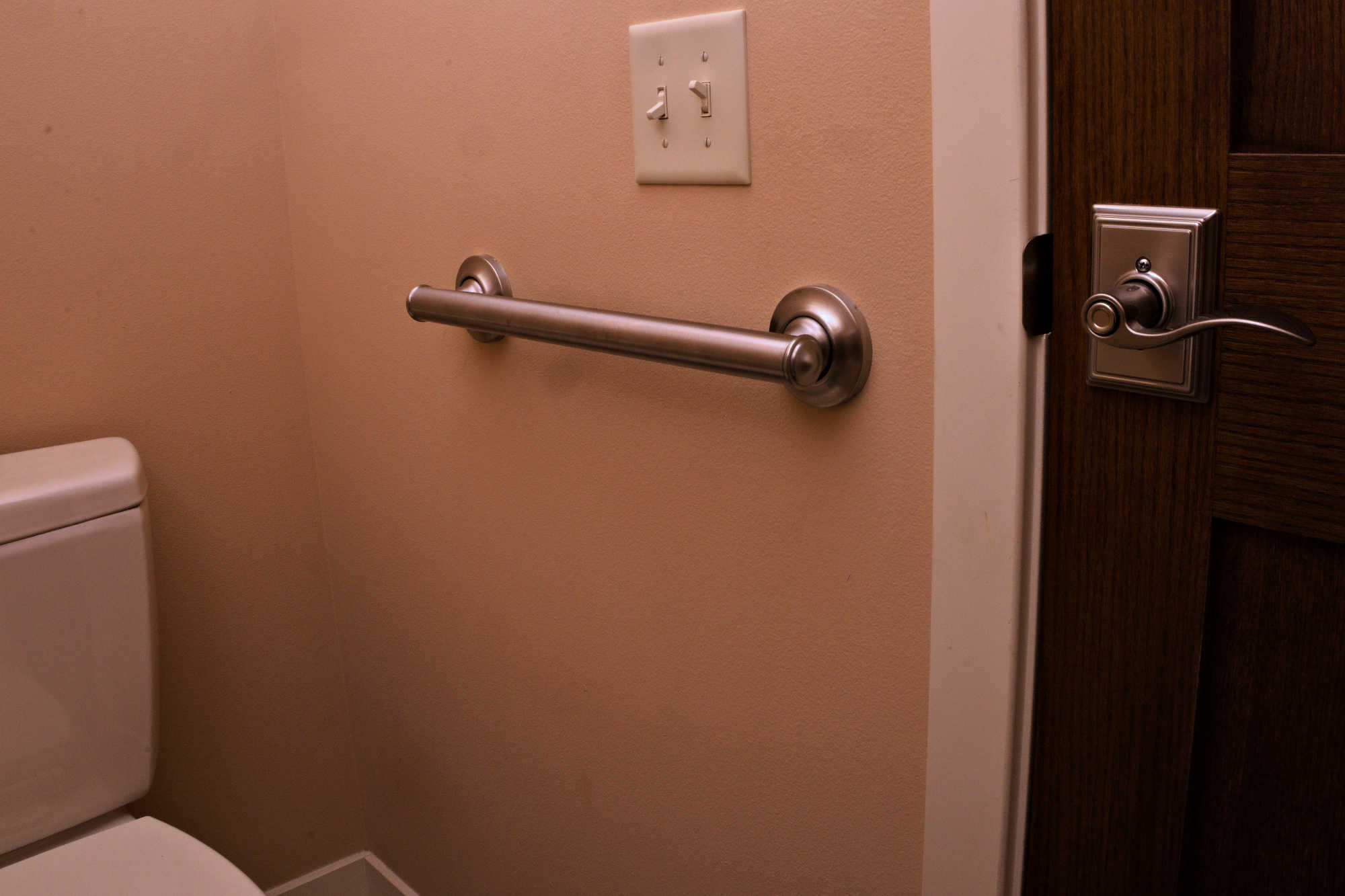 By the toilet
33-36″ from the floor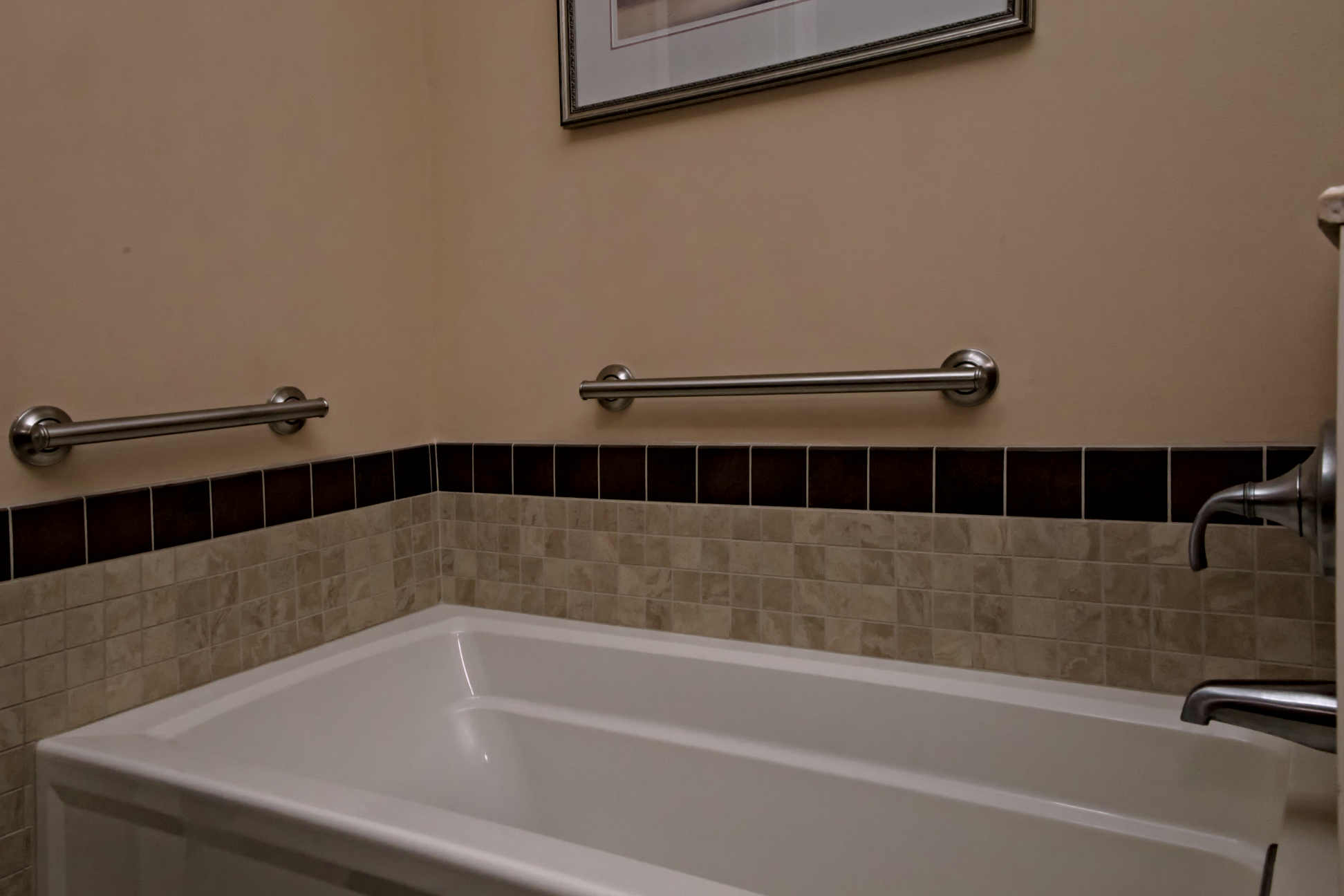 Around the bathtub
8-10″ from the rim of the tub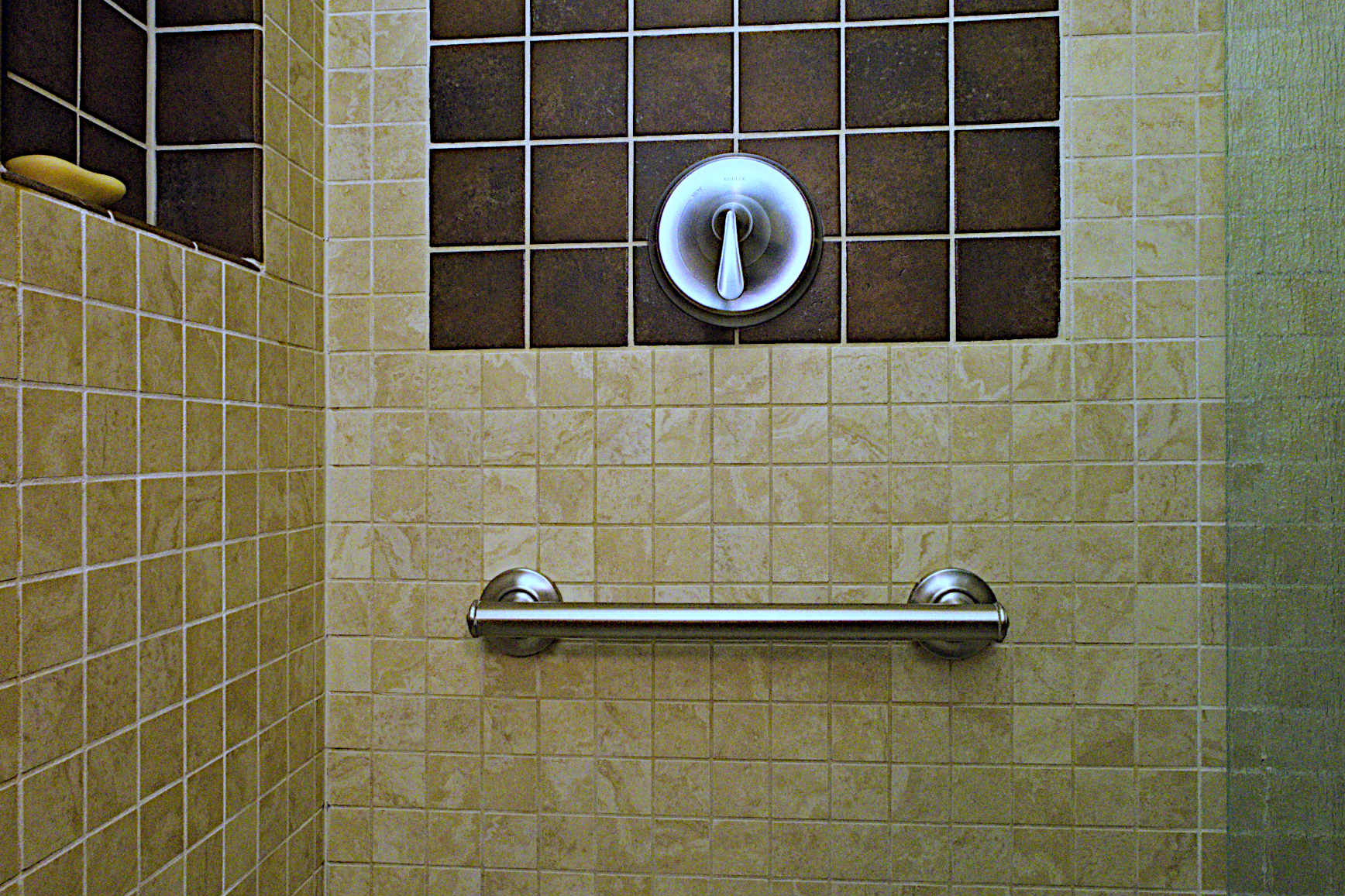 In the shower
33-36″ from the floor
The exact height and location of the grab bars depends on the user. It is recommended to have three grab bars in the shower and bathtub, one at the entrance, one on the inside wall, and another by or near the faucet handles underneath the shower head.
In addition, they should be placed:
At the front door of your home to provide balance as you unlock the door for stability in case it is slippery or icy.

At other entrances to your home for stability, like the garage and back door.
Towel racks are NOT grab bars! But grab bars can be towel racks. Grab bars that don't require drilling are also available if you don't want to or can't make any structural changes to your space, and grab bars are even available in different styles to suit your needs.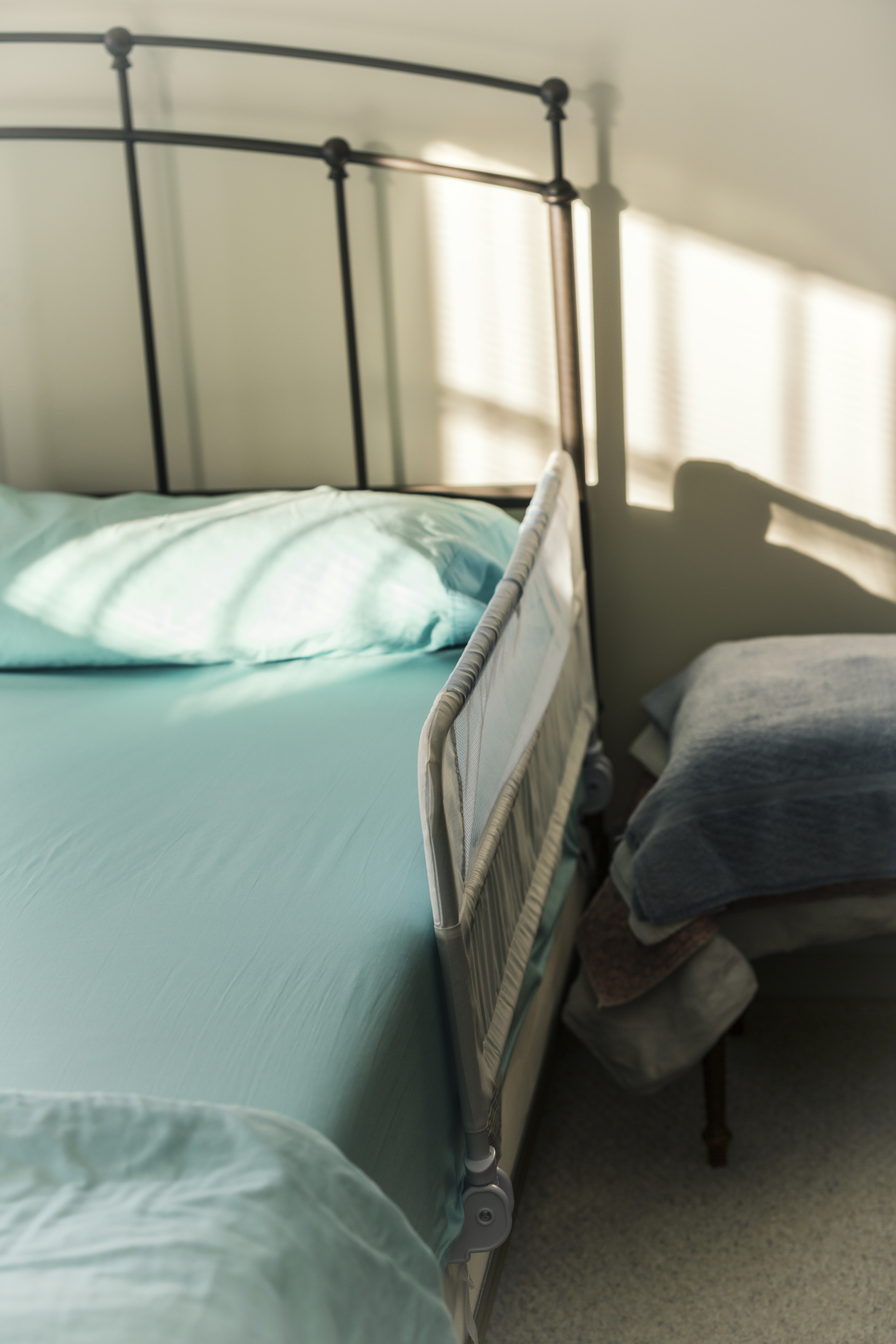 In addition to grab bars:
Consider installing a bed rail. Bed rails fit between your mattress and box spring and can provide support for getting in and out of bed.

Get a hand-held shower head to avoid reaching or straining in the shower. A shower chair is also a good idea for additional support. 

A raised toilet seat or a seat with handles is another option to add to your bathroom for extra stability when using the toilet. 
Sometimes called "grabbers", reachers are devices that you can use to grab items that are out of reach instead of using a stepstool or leaning so you are unsteady. Keep a reacher in your home for grabbing cans out of the cupboard or things that fall on the floor so you don't have to bend down.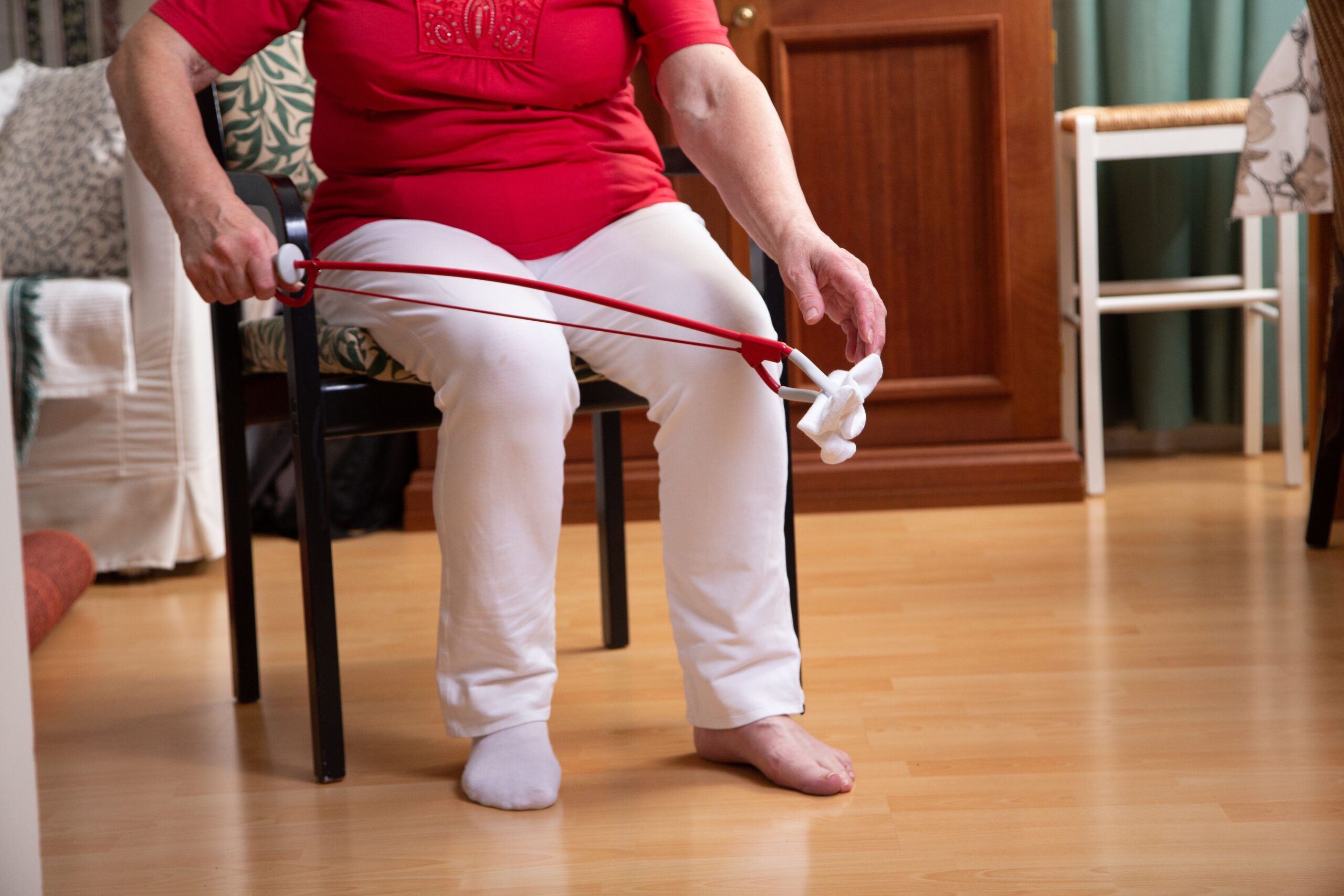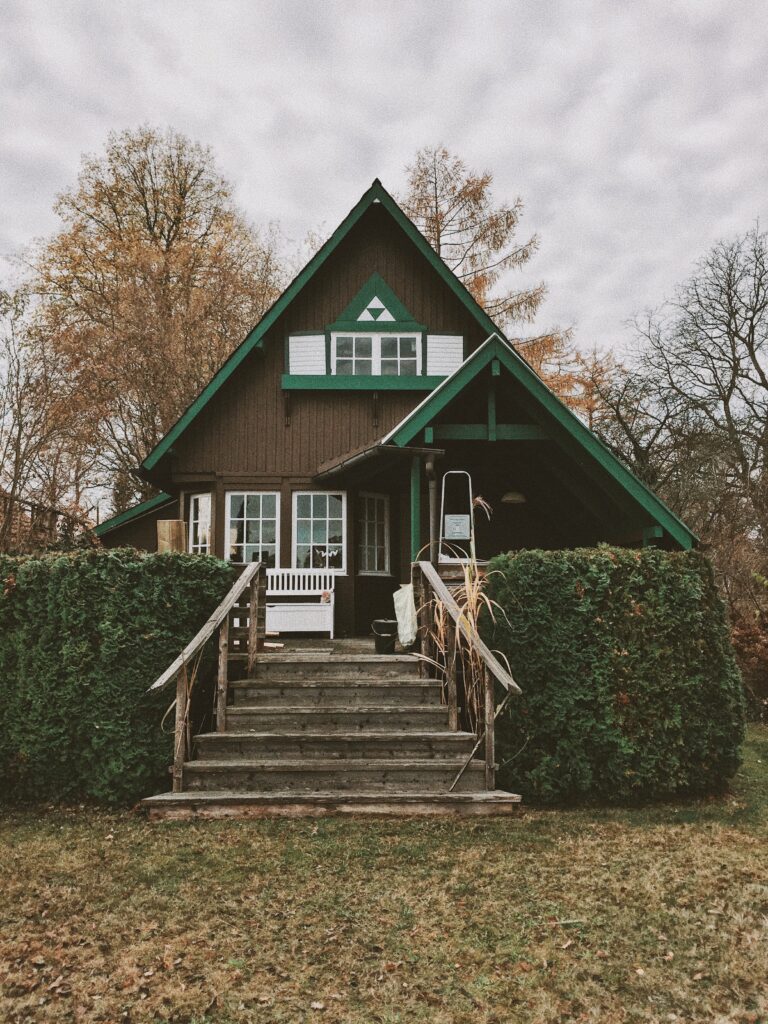 Handrails should be available wherever there are steps. For example, the front and back doors of your home and all staircases in the home. Most staircases only have one handrail, but handrails on both sides are a great option to keep you safe. Ensure all handrails are installed securely and you can grip your hand over them (they aren't too wide or thick).
There are different types of canes and walkers, and the one that is best for you depends on several factors, such as your strength, balance, and fitness level. Canes are often used if you have a weak and/or painful lower extremity (foot, hip, or leg) that makes it hard to walk or keep your balance. Walkers may be used if you are unsteady on your feet or have poor balance. Before using a cane or walker, you should talk to your provider to see if this type of assistive device is best for you. They may connect you with a physical therapist who can help you choose the right type of cane or walker and show you the right way to use it.
There are items that we can use during the icy Wisconsin winters to help make our canes easier to use. Ice tips can be used and switched out for the regular cane tip to help add traction and stability. Ice tips range in price from $8-$55+.
Kate Brewer, Physical Therapist
Kate Brewer, Physical Therapist
While commonly used when hiking, walking sticks, or trekking poles, can also be used when simply walking around your neighborhood. You can use a sturdy stick that you find in the woods or buy one from a store that may have more functions. Store-bought sticks range in price from $20-$100+.
Walking sticks can help to improve your confidence and balance while hiking or walking on uneven ground. You can also use two walking sticks, one in each hand, which can give an upper body workout while walking for exercise and may be more stable than just using one stick. Be sure that the walking stick is taller than your elbow, is straight and doesn't bend when you plant it on the ground.
To use only one walking stick, you can use either hand. When walking, move the stick forward at the same time as your opposite leg. To use two walking sticks, move each stick forward as you step with the opposite leg. Once you get used to using a walking stick, it should be natural, just like your arms swinging while you walk!
If you already use a cane or walker, you should continue to use that device instead of a walking stick.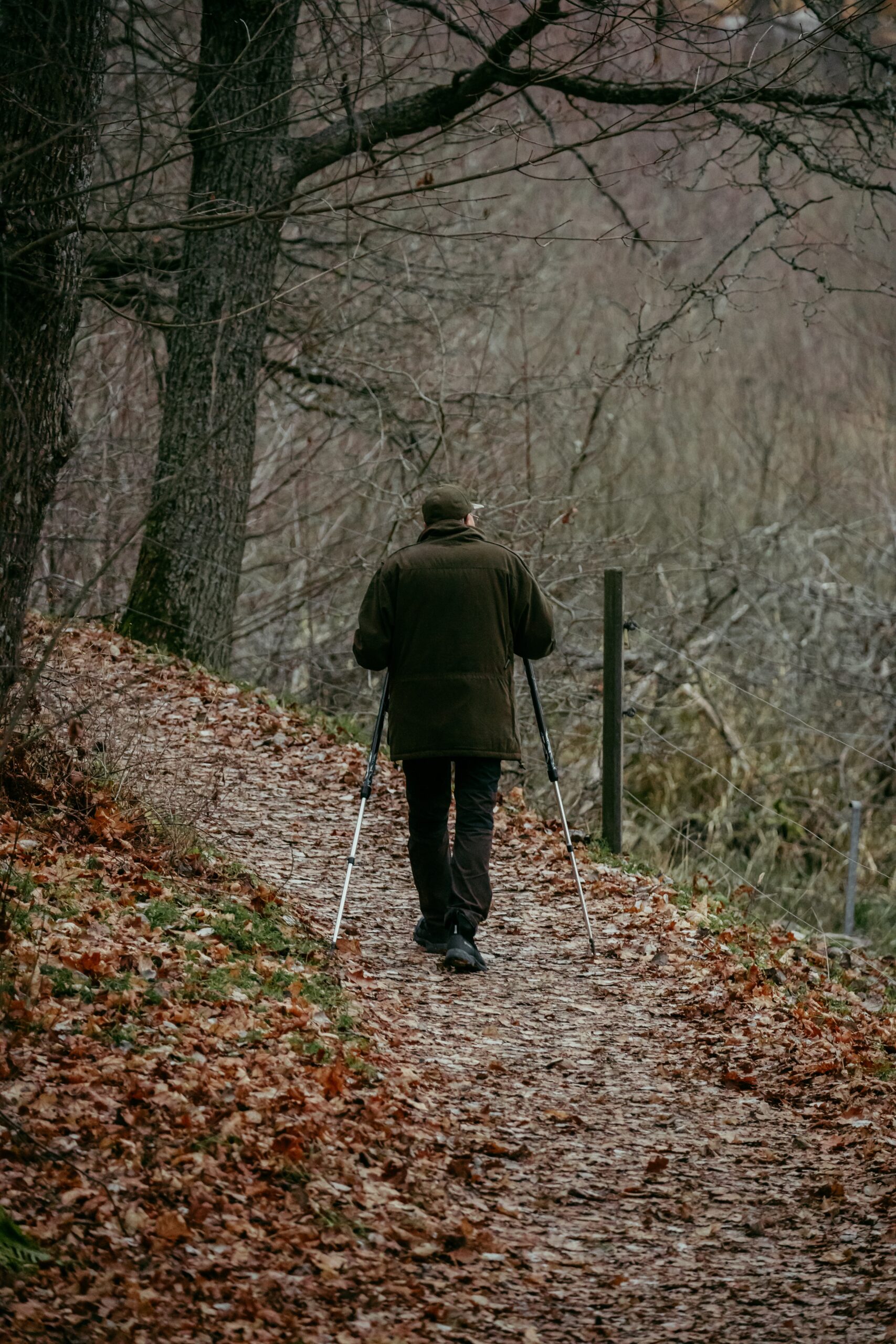 My dad got stuck in the bathtub because he had fallen backwards. And because he didn't have his [medical alert] button on him my brother didn't find him till about six hours later.
A smart speaker is a small audio device that connects to your Wi-Fi network and has a built-in voice assistant (such as Alexa, Google, or Siri). You can "talk" to the device and the voice assistant can do things such as add an item to your phone's grocery list, turn on music, or call 911 if you have a fall and don't have a cell phone on you. Smart speakers range in price from $20-$200+.